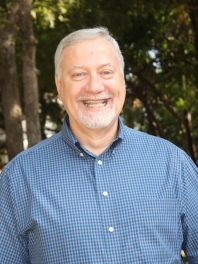 Gene Strother, Pastor
work: 512-346-4770
Email: bethel4420@sbcglobal.net
I grew up in Oakdale, Louisiana, and God called me to be a preacher when I was 19 years old. I had just completed my first year of college at McNeese State University and God began to immediately change the direction of my life in clear and unmistakable ways.
After earning a degree in Bible and Music from Arlington Baptist College, I continued to serve as Director of Music and Youth at First Baptist Church of Fort Worth, Texas. My first pastorate was at Maranatha Baptist Church in Chickasha, Oklahoma, and I have been the pastor of Bethel Baptist Church since March of 1984. Local church ministry has always been my calling and passion and I have never been more committed to serving the Lord than I am today.
I am so thankful for the life God has given me. Looking back, I clearly see God's amazing providence at work in wonderful and mysterious ways. Looking ahead, Karen and I are enjoying this remarkable season in our lives. We count our blessings each day. She is a co-owner of a successful small business and I pastor a church with a joyful spirit of unity and a dynamic sense of purpose. Our hearts are filled with gratitude to God and we are looking forward to many more years of happiness and ministry together.